So, I've had a wild month, and I figured it was probably time for me to come back onto tinkerkait and let you guys know where I've been! I haven't posted on this blog in over a month, which really scares me. But as I've said before:
in my absence, I don't forget about tinkerkait
. In fact, this blog is pretty much on my mind 24/7, shaming me for all of the content I could be writing, but don't have the time to actually sit down and write.
First of all, I want to assure you guys that I am most definitely still writing. In my absence from tinkerkait.com, I've continued to update my trip report on the DISboards multiple times. Once again, I'll link it
here
. Once again-- when the going gets tough, my trip reports on the DIS are always my priority. They're something I take a lot of pride in, and something I've been doing since I was still in high school. Most of my writing for online will be done for my TR until I wrap it up, which probably won't be until around spring break. Sorry!
There is one more Dumbo in the room situation I think is good to address at this point. As a Manhattan-based Disney blogger, I don't always have a lot of Disney content to share. I try to make my pieces as relevant as possible without having to actually visit the parks, but posts about my favorite planning resources and favorite places to eat on property can only get a Disney blogger so far. This is something that I sat down and thought about before starting tinkerkait, and while I knew this was coming, I went full speed ahead with the project anyway because I've always wanted a medium like this. This is primarily a personal creative outlet for me, and while I brand myself as a Disney blogger, this lull in content I've had is about 75% genuinely being busy and 25% struggling to find content I find relevant enough to share. I take a lot of pride in the work I produce, and I wouldn't share posts with you guys that I didn't feel were up to the high personal standards I set for myself.
On that note, there are a few posts that I'm working on for tinkerkait! One is a master list of how I'm planning our 2019 Disney vacation. It's a step-by-step log where I've been documenting how things are getting done, and I'll be posting it in full after we're done making our FP+ reservations in June. Obviously we still have a ways to go for that one, but it'll be similar to the post I did for our November trip, which I'll link again
here
. The other post I'm currently working on for you guys is a similar step-by-step log. Some of you who know me personally will probably be able to guess what it's about, but it won't be ready until the end of March. And I have really great ideas for opinion pieces, dining reviews, and touring strategy posts that I can bring to the light once everything is wrapped up with my TR!
With all of that being said, I can't deny the fact that I have gone completely MIA from this blog and my other tinkerkait social media pages for about three weeks now. If you're actually reading this blog post, you're probably wondering (or not)-- if I haven't been on tinkerkait, where
have
I been?
Well, we can start with
sorority recruitment
, which I dove headfirst into once I moved back to Pace during the last week of January.
The spring semester at Pace marks the start of our school's primary recruitment season for both PHC sororities on campus. Primary recruitment, or as it's called on our campus, "formal recruitment," is the week-long process through which Potential New Members meet members of both organizations. Through a process of mutual selection, the goal is to match as many new members to their perfect sisterhoods as possible by the end of the week. Formal recruitment is a lot, a lot, a lot of fun! This was my first (and last) time actively recruiting with my sisters. I went out as a sophomore, and last year, I was a recruitment counselor (rho chi), so I was helping the PNMs go through the process instead of actively recruiting with the rest of my sisters.
My sororal twin (also named Kaitlyn!) was this year's Vice President of Recruitment, and she did an amazing job pulling together the themes for recruitment and bid day. Our recruitment theme was "Color Me SDT." The concept behind Color Me SDT was that Sigma Delta Tau has empowered us all to "show our true colors." I really loved this theme! My favorite part of being in Sigma Delta Tau is that we're such a diverse chapter, and we use our differences to empower each other. We executed this theme by assigning different color pallets to the two different nights of recruitment.
Our color for Sisterhood night, the first round of recruitment, was rose gold. The first round of recruitment is supposed to show PNMs what we're all about in 30 minutes or less-- and I couldn't have picked a better color for Sigma Delta Tau than rose gold! Rose gold is warm and inviting-- it marries itself well with all types of gemstones in the same way SDT empowers and invites women from all different backgrounds. It's super trendy, and it's taking the world by storm. Our chapter really embodies rose gold, it felt like such a compliment to our sisterhood! (Also, it matched my favorite pair of ears, which meant it also matched
my favorite necklace
. In general: we stan.)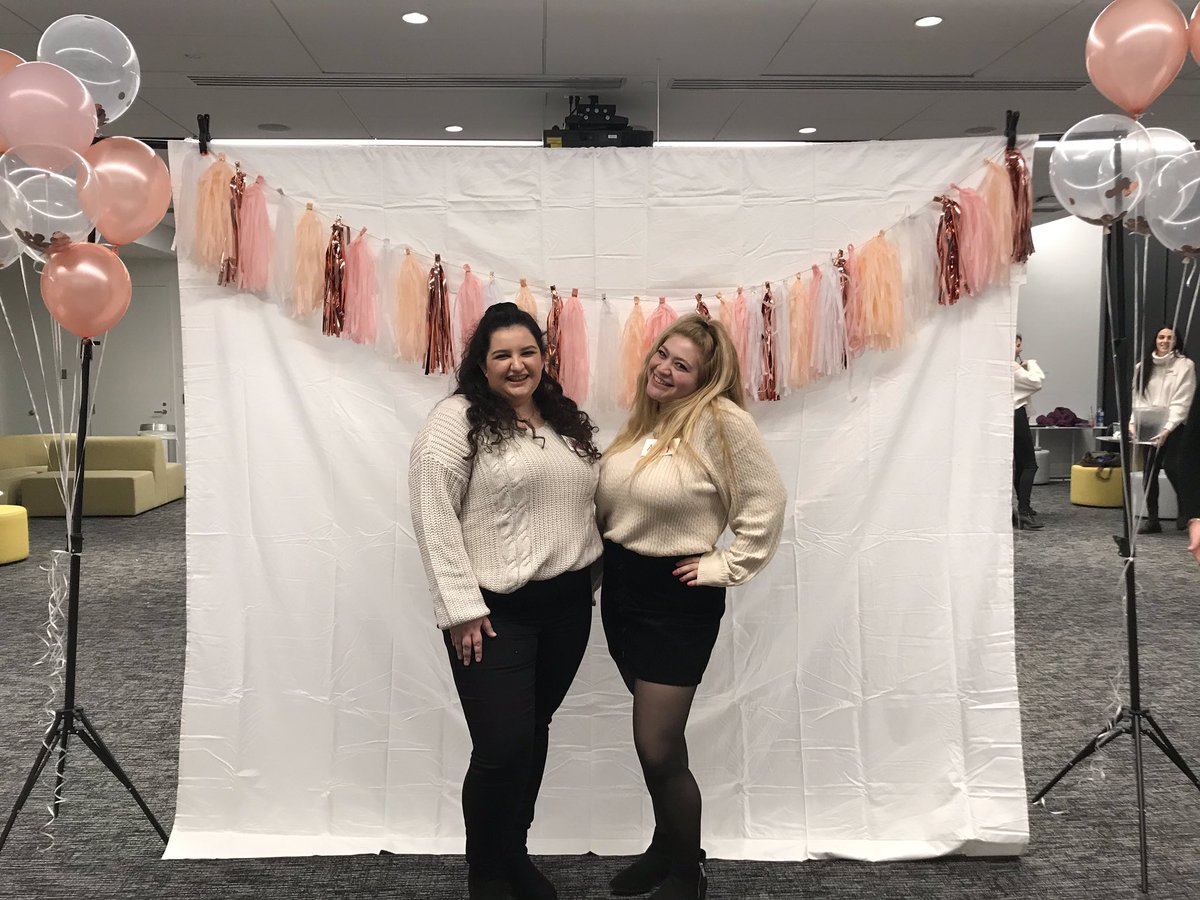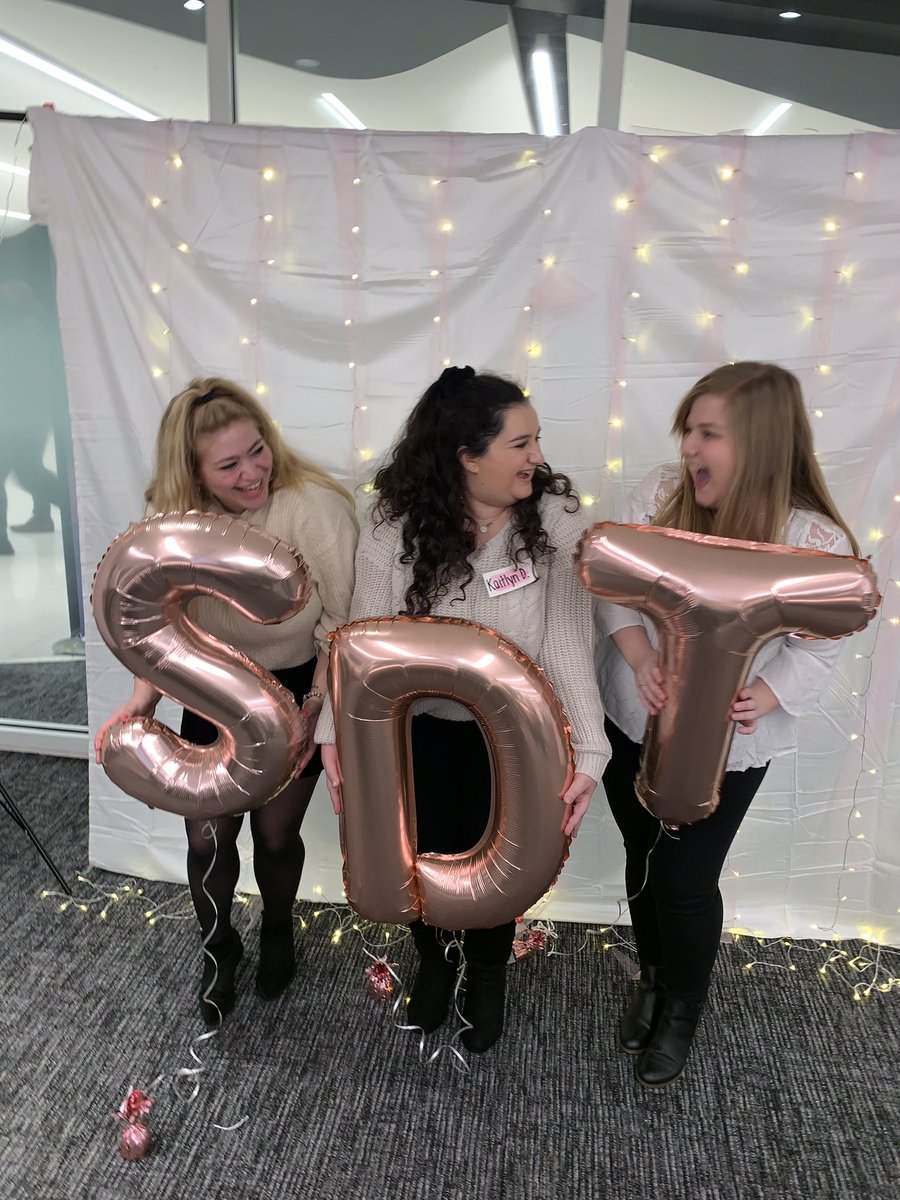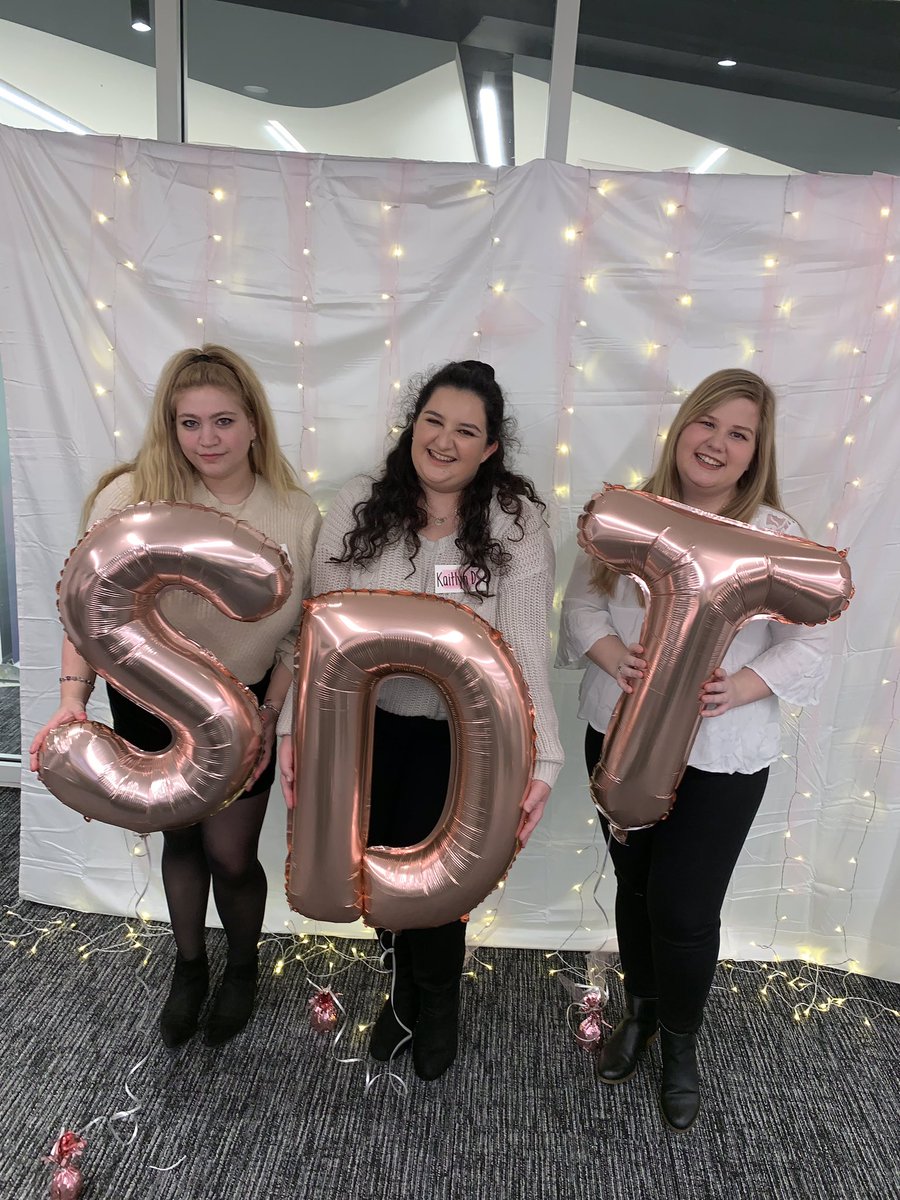 This was the first night we got to watch our recruitment video, which was pulled together by our video chair, Annette. She's so talented-- watch the video below!
Our color for Philanthropy night was a bright yellow. We wanted to emulate sunshine, so we completed the look with bright fairy lights, paper lanterns, and sunflowers. Tonight, we go to "shine a light" on our two philanthropies, Prevent Child Abuse America and Jewish Women International, as well as the Sigma Delta Tau Foundation. Since joining Sigma Delta Tau, philanthropy work has given me the chance to work with the most amazing organizations with the most amazing people. PCAA and JWI have definitely been a ray of sunshine in my life, so yellow was perfect for this round!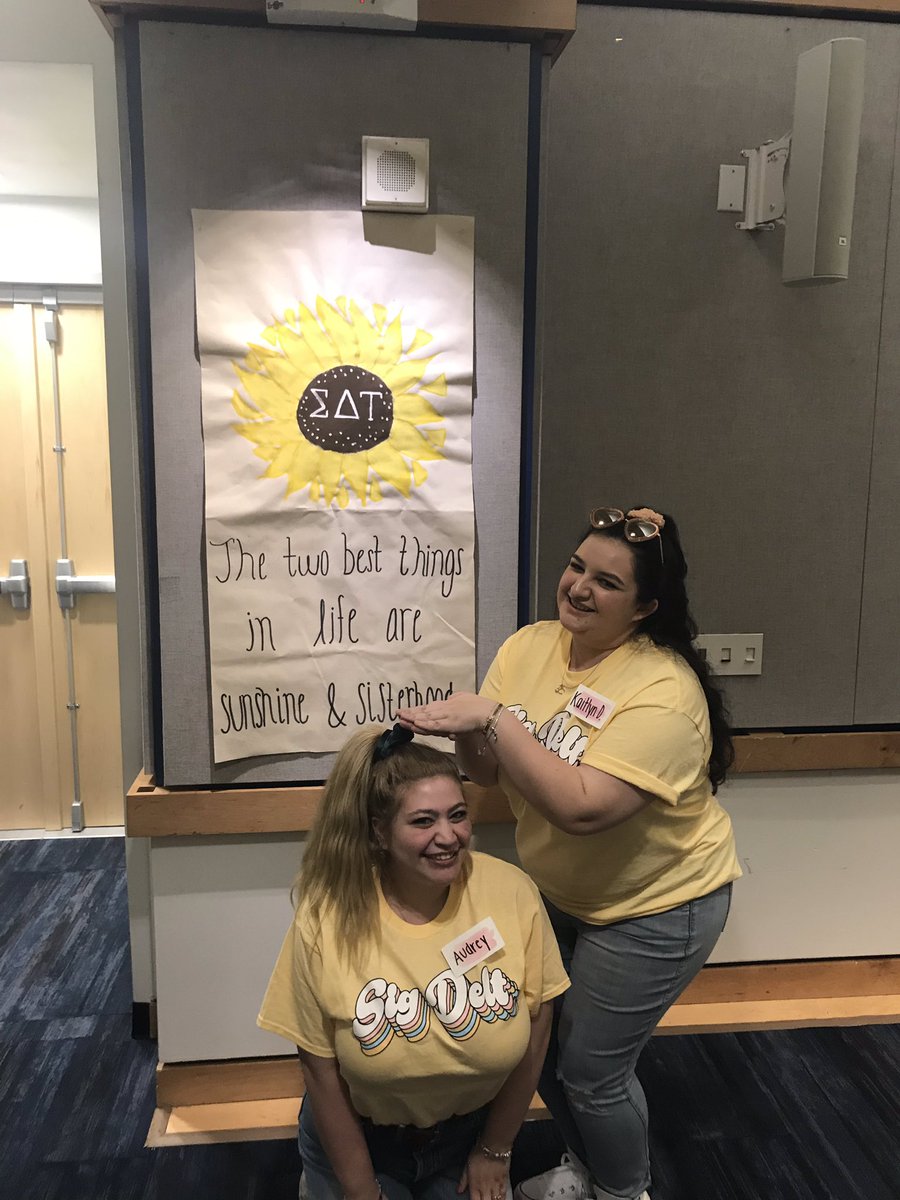 One of my sisters, Hannah, did the Disney College Program last Spring. Here's our parody of the classic Main St. USA "new-CP-roping-a-balloon-vendor-into-a-photograph" picture.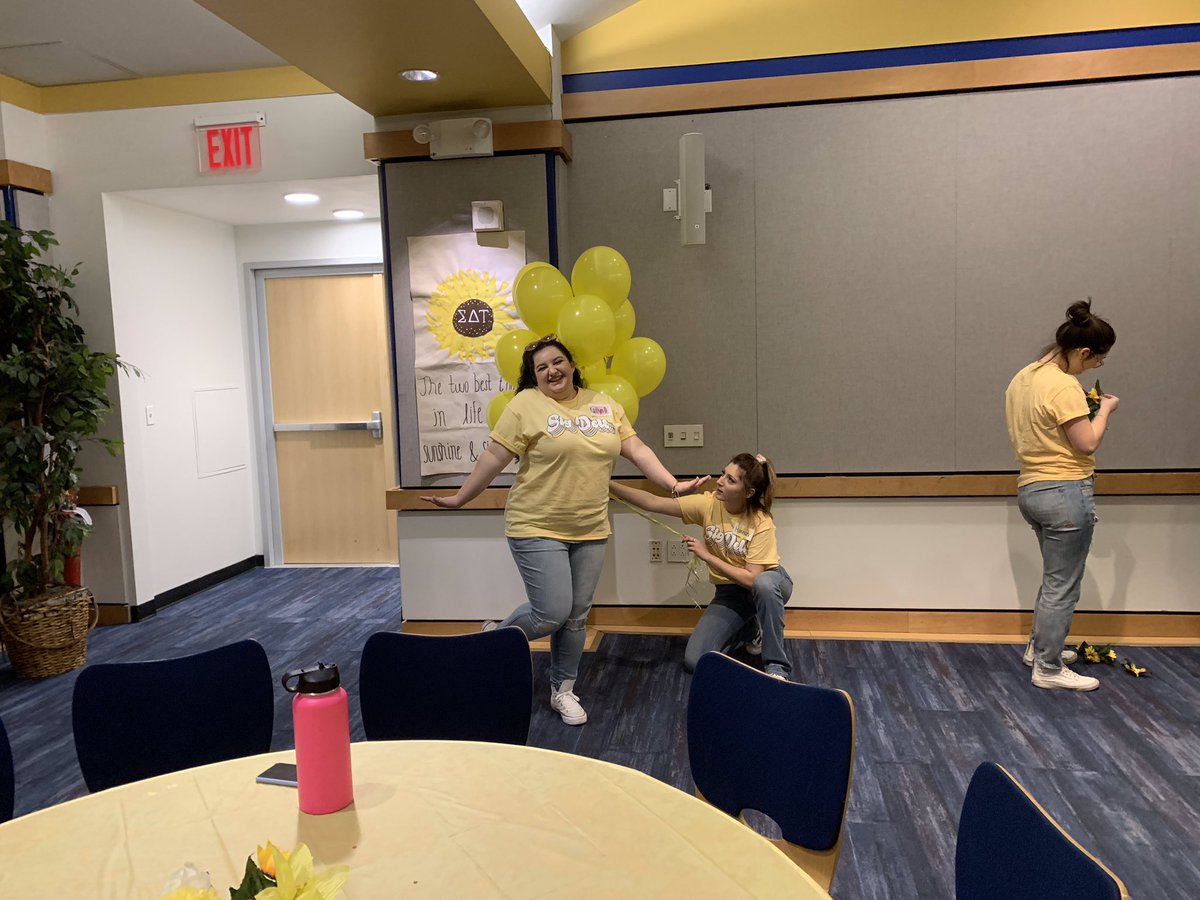 P.S.-- I loved our matching shirts for this night!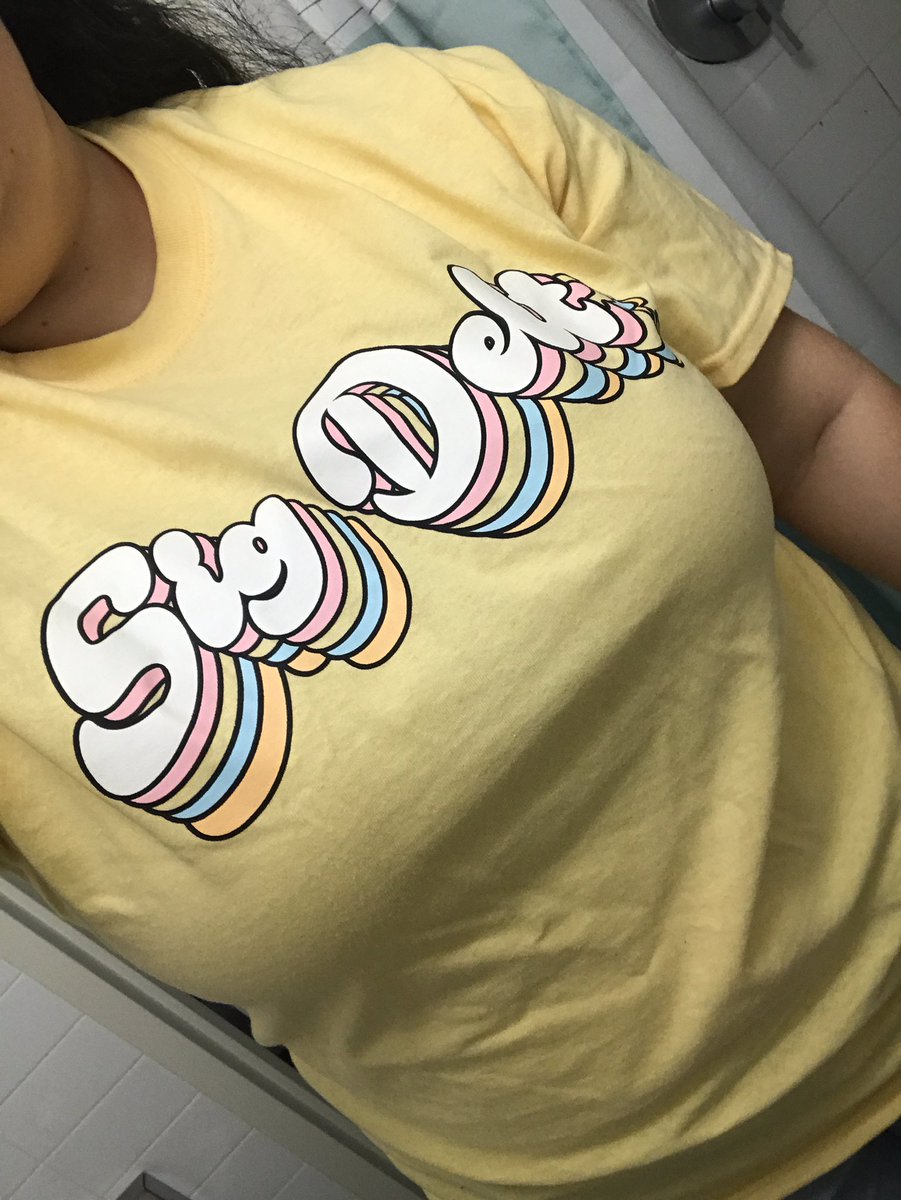 Our last round of recruitment is the Preference Round. We don't have a theme for Preference night, since most of it is a national ritual and we have to follow those rules for decorating the room. Preference night is the most special night of recruitment. It's when you get to speak about how much SDT has changed you, and how much you really, really love this organization. Then, everyone gathers in a circle so that we can perform our national Preference ritual, which includes speeches from seniors. Even though I'm not graduating until December, I gave a speech during the first round and cried a lot. I don't have any photos from Preference night, but it was really long, really emotional, and really beautiful.
The next day was Bid Day! We were so excited to welcome 46 beautiful, empowered new sisters! Sisterhood is sweet-- so our bid day was sweet, too! We rented out Dylan's Candy Bar on Third Ave; and the iconic flagship store could not have been a better host! We laughed and sang to One Direction all night long, and you can bet there was tons of candy-- and a donut wall! When the sugar rush was over, we were left with a lot of amazing memories and brand new sisters: our Spring 2019 Chi Class!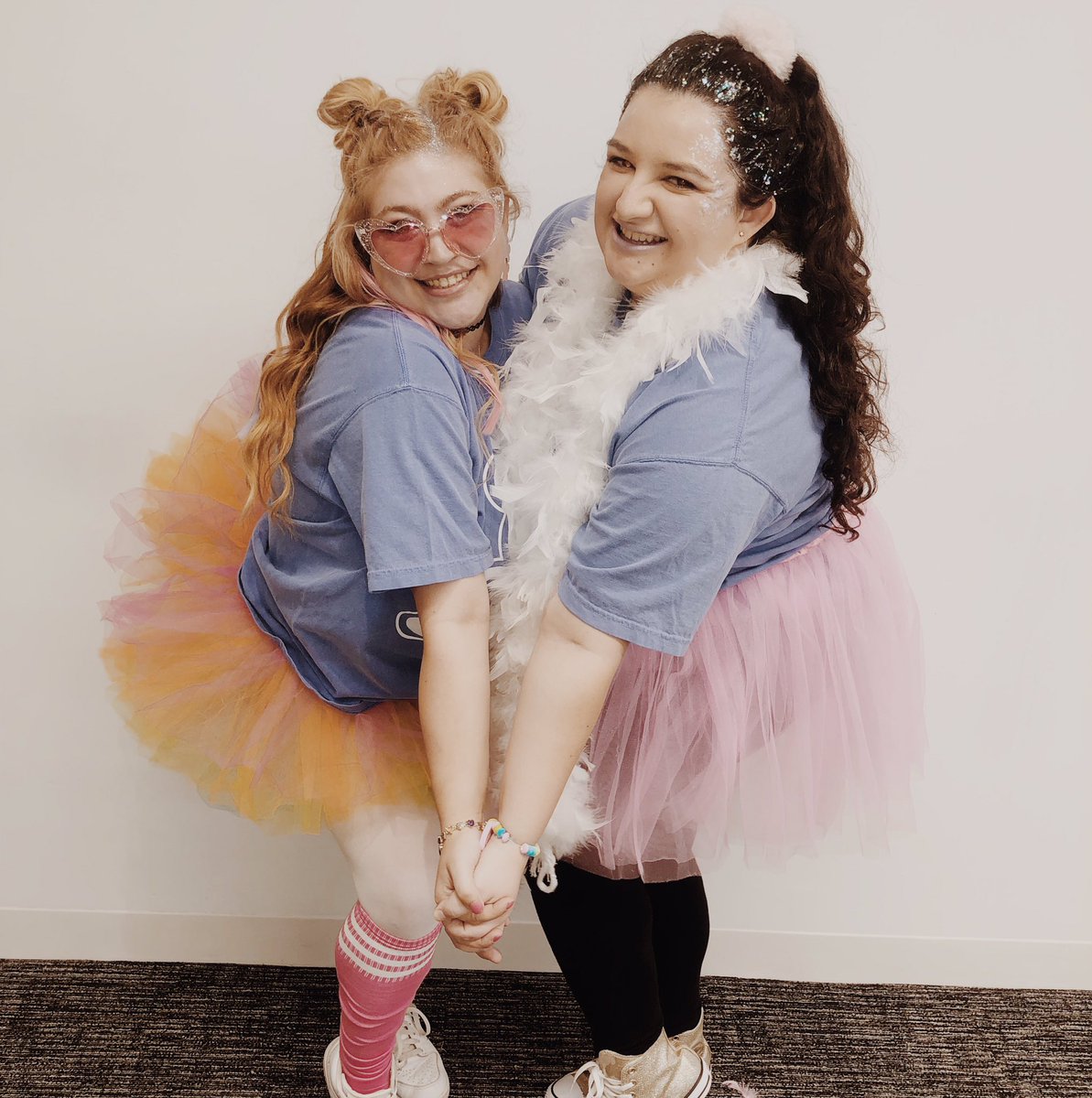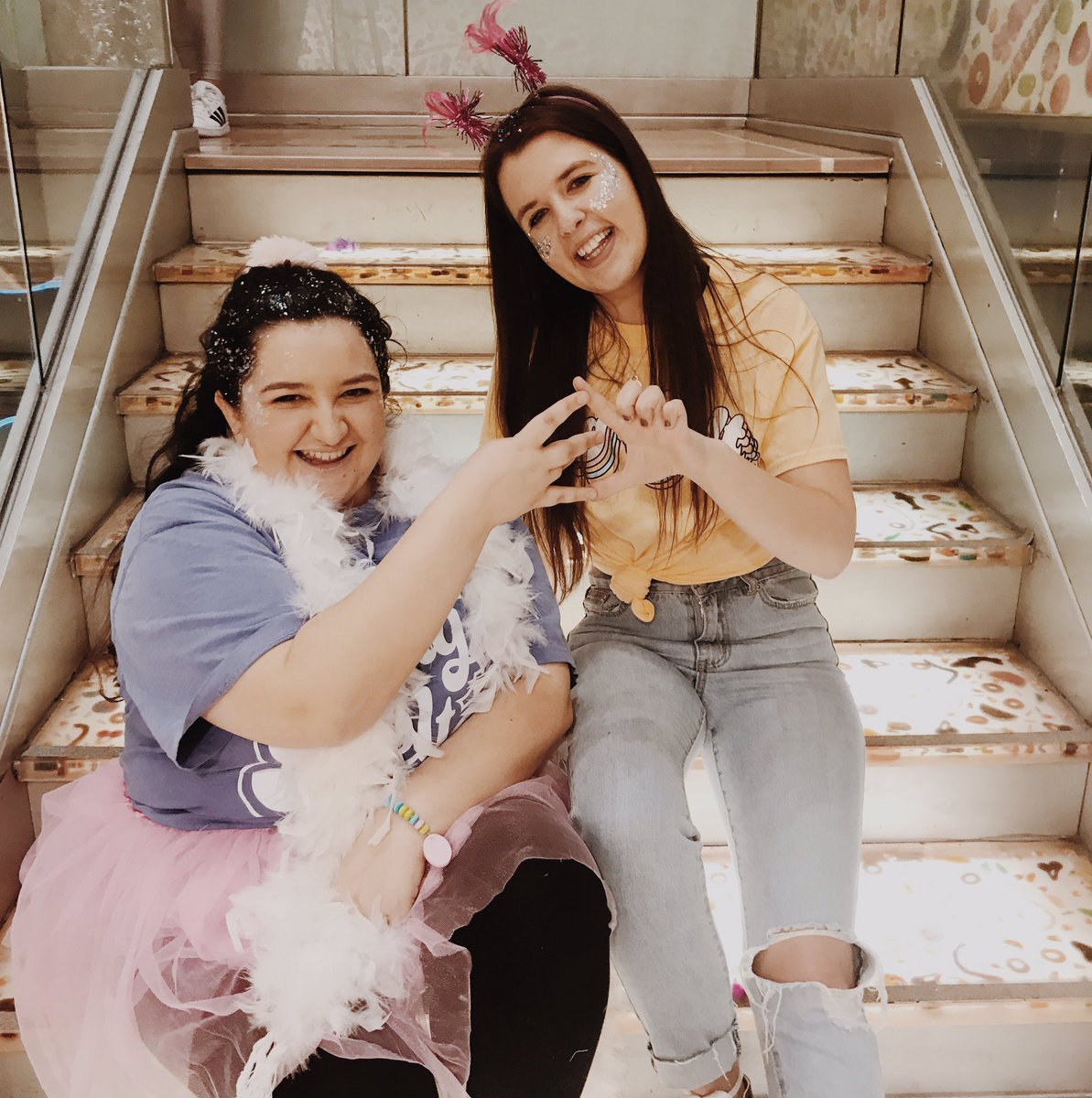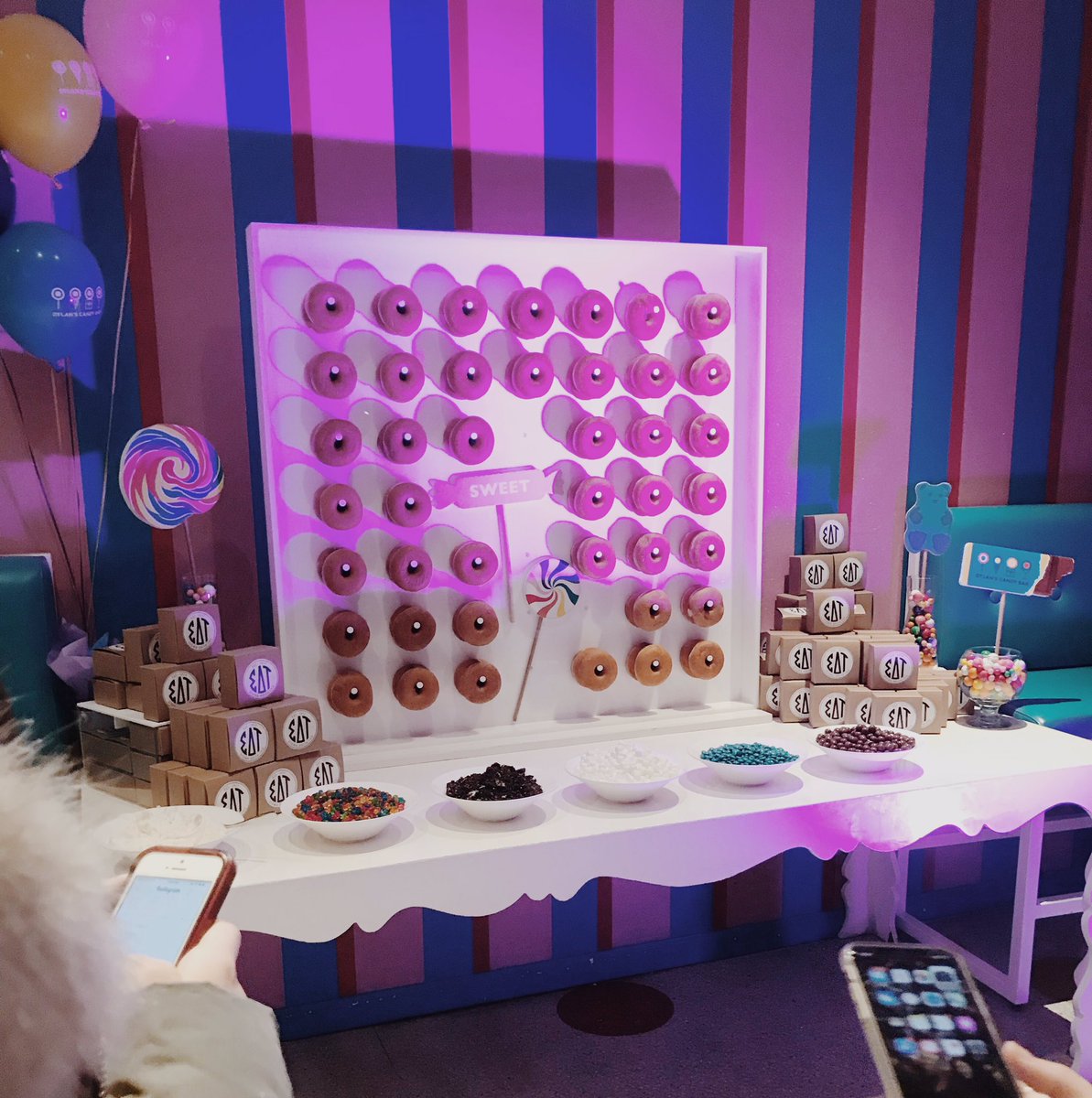 So that concludes the "recruitment" part of the semester, but definitely not my work with the sorority this semester! Big/Little matching is happening this week, and I am more than ready to be a G-Big! As t-shirt chair, I just finished coordinating the chapter letter order for the Chi class, and next week, I'll be presenting the chapter windbreaker order. Our biggest philanthropy event of the semester is coming up sooner than we know it, and composite photos are being taken today!
Speaking of composites: I really need to go do my makeup to make sure I'm ready for my time slot. Like I said earlier: I'm really sorry that I haven't been active on tinkerkait. On the real, in addition to staying active in my sorority, I'm taking 18 credits again this semester-- one of my classes is an online science lab, and another is a playwriting course. On top of everything, strep throat is going around campus and I was unfortunate enough to catch it last week. However, the good distractions far outweigh the bad distractions this semester. For example: this Friday, I'm seeing By the Way, Meet Vera Stark off-broadway, and next Thursday, I get to see To Kill a Mockingbird with Pace! While I don't always have the time to stay active on tinkerkait, I always think about this blog. Having a personal project like tinkerkait has allowed me to put energy towards a creative goal that my life previously lacked, and I can't wait to dedicate more time to it again soon.
cheers,