As much as I love Minnie Mouse ear headbands, let's face it: you can't exactly incorporate them into your everyday wardrobe. When I miss my favorite place on earth, I'm not just going to whip out my favorite pair of Lebownittes and head to class (though I'd like to!) My Disney wardrobe includes so many pieces-- from bags to graphic t-shirts to buttons! When I don't feel like whipping out my expedition everest pullover, or even my "sing to me paolo" v-neck from MOMSCo, I normally turn to jewelry to add a subtle touch of Walt Disney World Resort to my typical NYC street style.


My Pandora charm bracelet
is hands down my favorite piece of jewelry of all time. I've wanted a Pandora bracelet for the longest time because their ongoing partnership with Disney is my favorite collab on earth. I'm trying to make the bulk of my jewelry rose gold so I can style multiple pieces without any clashing, so for Christmas this year, Santa was kind enough to bring me the
sterling silver bracelet with a rose heart clasp
. I thought about buying just a rose gold bracelet from Pandora, but I really liked how clean the silver chain looked, and most of the charms from Disney use silver instead of gold or rose gold. I'm glad I have this one-- I couldn't be more smitten with it! He was also kind enough to bring me my first charm--
Tinker Bell's dress
! Shortly afterward, I bought my second charm for it, which was
Tink's shoe
. The whole reason I wanted a Pandora bracelet was to collect and style a lot of Disney charms, but I love the way it looks with just the silver, rose gold, and green Tink enamel! But I do have my eye on the park-exclusive Cinderella Castle charm for our August trip ;)
Following my statement on rose gold jewelry, when I went to Disney World this past November, I knew I wanted one nice rose gold piece to take home with me. As soon as I saw the
Rose Gold Minnie Mouse Ear Headband necklace
by Rebecca Hook, all bets were off. I made it my personal mission: I would not leave the Resort without this necklace. While it's not the cheapest piece of jewelry in Walt Disney World, I did have both an Annual Passholder discount and a DVC discount to choose from, so I decided to make it my one really nice purchase that trip. I bought it in Magic Kingdom on Thanksgiving morning, and I have lived in it ever since. I wore it to dinner at the California Grill that night, to Magic Kingdom and Hollywood Studios the next day, all throughout the car ride home, and to class every day until the end of the semester.
Admittedly, this is not the most subtle piece of Disney jewelry out there. But to be honest, if I come across someone at my school who doesn't already know that I have a lifelong obsession vested to the Disney Parks, they're bound to find out at some point. Whether they find out via looking at my necklace or via the inevitable casual mention of my Disney College Program during our first conversation is neither here nor there for me. So I wear it every day.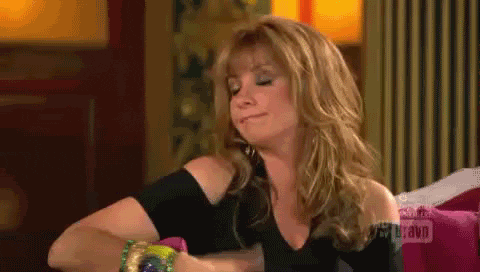 My
Lillian & Co.
bangle is a little more subtle. If you're unfamiliar with Lillian & Co., the small shop was founded by Charity Craig, who sought a minimalist approach to Disney-inspired jewelry. They've taken all of your favorite Disney quotes and stamped them onto simple gold, silver, and rose gold bangles. I personally have my favorite quote from
Cinderella
, "have courage and be kind," stamped on a gold bracelet. I love how simple it is! You can really wear Lillian & Co. jewelry with anything, so I highly recommend buying one of their pieces-- pick your favorite quote and support a small business.
I don't wear earrings very often, but I like these Mickey Mouse 90th Birthday studs from Kohls. My mom picked them up for me before our Thanksgiving trip (thanks, mom!) and I wore them all throughout the trip. I've loved simple Disney studs since I met one of my sorority sisters, Dani, who wore this perfect pair of Cinderella's Castle studs every day. I can't find them in the parks anymore, but believe me, I've been looking for them! Like I said, I don't personally wear these every day of my life-- but I love the idea of taking a pair of stud earrings and making them a signature staple in your wardrobe.
I also have a collection of Disney Alex & Ani bracelets-- but truthfully, I don't really wear them anymore. The last one I bought was the gold enamel Ariel one, and I bought it during my Disney College Program. Disney continues to partner with A&A, and their new bracelets have been super cute! But the silver ones, which make up the bulk of my collection, get so faded and grungy so quickly. A&A has definitely run its course in general, but I still wear the Little Mermaid one from time to time whenever I'm wearing my gold Sigma Delta Tau A&A.
In recent years, Disney has focused a lot on "rocking your Disney Style," which means expressing yourself in your own unique way based on what aspects of Disney
you
love the most. Lately, my Disney Style has definitely included a lot more jewelry than it did in the past! Now I want to hear from you-- do you have any pieces of Disney jewelry that you really, really love? Tell me about it in the comments, or better yet, SHOW ME on Instagram!
Tag me
in a post or story with your favorite Disney necklaces, bracelets, earrings, and more. I'm so excited to see your Disney sparkle.
cheers,