2 years ago today, I checked into the Disney College Program. The next 5 months changed my life.
Welcome to my first real blog post!
I can still remember the tears in my eyes as my family and I drove up to the Vista Way service center. Living and working at Walt Disney World Resort through the Disney College Program had been a long time dream of mine. As a 19-year-old who had never worked a full-time job or lived farther than an hour away from my family, I was pretty green-- but I was
determined
, and nothing was going to stop me from living out my dream in Orlando.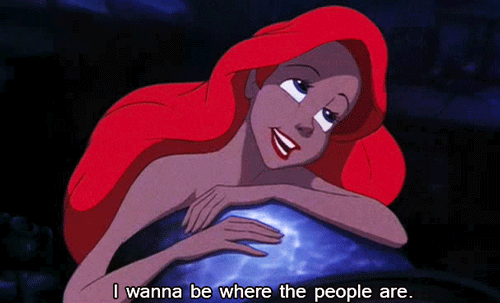 There were a lot of ups and downs during my DCP. It was an emotional roller coaster of 15 hour shifts while battling the flu mixed with days off in Epcot that came straight out of a fairy tale. At the end of the day, the fun times and magic I made far outweighed the hardships. I have so many amazing memories from my DCP, but today, as we reflect on two years of my DCP check-in date-- I'm just going to share 10 with you all.
10. Visiting the Food & Wine Festival
Those who knew me personally during my Program won't find this shocking. I was in Epcot during the fall months at least once every time I had two days off. And I do mean every single time I had off.
There's just something amazing about Epcot during the Food & Wine Festival that I can't describe. Epcot became my favorite park during my program. My love for it just amplified by 100x during F&WF szn. I would walk into the park through the CM entrance and not even look at Future World. I'd just head straight to Mexico and start making my way through the Showcase. Sometimes I'd stop to grab my favorite dish at my favorite booth, other times I'd just walk along and take in the ambiance of the festival. One time I saw Sugar Ray perform at the Eat to the Beat Concert series. Sometimes I wouldn't be in the mood to eat anything at the festival, so I'd either a) grab some lunch at the Les Halles bakery in France, or b) walk over to the Boardwalk and grab some ice cream at Ample Hills Creamery.
I think all in all this is one of my favorite memories of the Food & Wine Festival because it brings me back to the best days of my program. I was working 6 hour shifts 5 days a week, I was relaxed, I loved all of the work I did, and there was no urgency to get everything done. I could explore Disney World at my own pace and know that I had many, many weeks left in my favorite place on earth-- which is why I remember my time exploring the Food & Wine so fondly.
9. Going to Mickey's Not-So-Scary Halloween Party
MNSSHP was the number one thing I was excited to explore. I was hyped for Halloween party szn since before before I got accepted. I had never been to WDW outside of July or August before, so I had wanted to see this party for years. When the Halloween decorations finally went up during my program, I bought a pair of halloween ears and then spent a whole day exploring the decorations at MK with an iced pumpkin spiced latte in hand (it was still August). So when I checked my schedule and saw that I had a night off for a party, I went to Cast Connection the very next day to purchase my ticket. It was awesome. I met Jack & Sally, met Cruella, watched the Boo to You Parade, had holiday snacks, and collected so much candy.
I loved my first MNSSHP so much that I went a second time to make sure I had done absolutely everything. Everything about the parties exceeded my expectations. I will always remember how much fun I had during these parties, and how fulfilled I was to finally see the Boo to You Parade in real life.
8. My One and Only Treat Trail Shift
In the same vein: I was dying for a treat trail shift. During MNSSHP, guests are encouraged to "trick or treat" at select locations where CMs distribute candy-- also known as the "Treat Trail." I was told that they try to give a treat trail shift to every CP in my location, so I desperately checked my schedule every week until finally, two weeks before the parties were scheduled to end, I got my treat trail shift. I was LIT.
The best part about treat trail shifts is that you get to wear the Halloween Costume which is super adorbs. It comes with a bat headband, I named my bat
Batsy Ross
. The shift itself was so much fun. I was hype to be working my favorite event in Walt Disney World, I was hype to be giving out candy, and I was hype to be hanging out with
Batsy Ross
. It was just an all-around 10/10 night.
7. Hurricane Matthew
This is not something that sounds like it should be a good memory, but it was. The day before Hurricane Matthew was supposed to actually hit, the parks closed at 5 PM-- which means my shift that started at 4:45 PM was cancelled. So I wouldn't be working for three days, since the days the parks were scheduled to reopen, I had the day off. At first, I was terrified. I had a panic attack while my apartment-mate Hannah and I went to Wal-Mart because I was convinced that this storm was going to knock power out of our apartment for a week and that our apartment was going to be damaged beyond repair and that we all would die.



Then I woke up the next morning, 3 hours after Hurricane Matthew hit, and everything was fine. And the rest of the day was amazing. First of all-- some guy brought a hammock out and set it up between two trees in front of our apartment, and then I posted it on my DCP FB group and got famous. Two of my roomies were doing "ride-out crew" (they worked at resort hotels instead of parks, so they were holding the fort down with other CMs there), and the remaining four of us had a blast. We spent the day watching movies in the living room, ran to Walgreens for HURRICANE SNACKS (which are more special than regular snacks because you buy a bunch of "fun stuff" you don't typically keep in the house), and then my best friend Timmy came over to our apartment so we could do makeovers, eat said HURRICANE SNACKS, laugh at people on Tinder and watch more movies. Hurricane Matthew was a perfect example of how the DCP can give you the sourest lemons, and you and your friends will still make the best lemonade out of it.
6. The Night I was Trained for Wishes Crowd Control
When you work at Peter Pan's Flight/it's a small world, 9/10 times, you'll be trained to do crowd control for the fireworks show-- which, at the time, was WISHES: A Magical Gathering of Disney Dreams. During the fireworks show, all of Cinderella's Courtyard is closed to guests. So us PPF CMs (and Philhar CMs!) set up the ropes that close the area, stand by the ropes to make sure no guest shenanigans ensue, and then put the ropes away.
I got really when I was trained for Wishes because I a) had an amazing trainer who I adored, and b) was training with my closest CP friends. So first of all, my best friend and I laughed the entire time we were backstage doing the manual stuff. We laughed about jokes we made during that training until our time at Disney was over. But then something else happened. While we were onstage, a rubber cap from the fireworks fell near us and I freaked out (this is a very rare incident, and a very harmless thing to happen-- but given my circumstances, I was a mess about it). It's one of those things that get you all frazzled, but then you truly laugh about it afterwards, which is what cements my Wishes training in favorite memory history.


5. Visiting my Family (and Being Visited!)
During the DCP, you make a lot friends that quickly become family. The camaraderie between college-aged students who are all doing the best they can at their favorite place on earth is something you won't find anywhere else. But as you can imagine, nothing can replace the family and friends you left at home. I got so homesick during the middle of my program that two weeks before Thanksgiving, I took four days off to fly back up to New Jersey and see my family. I had a very cathartic day in NYC where I saw my favorite person (hi Austin!), did my favorite thing (saw a Broadway show), and ate my favorite food (NYC pizza). I spent an amazing day with my mom and I cried when I had to go back to Florida.
I was the one being visited twice during my DCP. In September, my best friends Molly and Alex came to see me and we had a magical day at MK together. Then two weeks after Thanksgiving, my aunt, uncle, and cousins came to Disney World. I got to spend a whole day with them and I couldn't have been happier. We had so much fun in Animal Kingdom and I didn't want to leave them (
nor did I want them to leave me!
)
During your time in Disney, you're bound to spend a good amount of time wishing you were with your friends and family. So if you're lucky enough to see them during your program, it will definitely be a treasured memory.
4. Being Castle Front for the First Frozen Holiday Wish of the Season
So remember two memories up when I got trained for Wishes? Well, one night I was actually working Wishes. I was at a position I don't normally enjoy-- it's called "Castle Front." And it has the best view of Cinderella's Castle in all of Magic Kingdom, but it can get pretty stressful. But one time, I was Castle Front during the first Frozen Holiday Wish of the season. Anna and Elsa's Frozen Holiday Wish is a cute little show they do, and it's almost like a ceremony. At the end of the show, the castle gets all lit up in it's Christmas lights! So imagine being me and having the best view in the World to watch the castle get all lit up for the Holidays for the very first time. I will never forget the view.
3. The Night I was Trained to Close it's a small world
When I first arrived on my program, small world was about to go under construction. So us new CPs got trained for PPF the week we got down there, and then a month or so later when small world came back up, we trained for that. That meant I had time to make friends and already knew my trainer, which of course, made everything less scary and a lot more fun. First of all-- I loved my trainer. He was one of my favorite people in the entirety of my location, and called us all his "kids." Just a genuinely great guy all around. This was another training session where none of us could stop laughing. We laughed when we had to get in the water to do the evacuation procedure, and then we laughed even harder when we got out of the water and flopped around, desperately trying to get out of our waders.
The icing on the cake was a touching moment that broke up the hilarity. Our trainer had us sit on the edge of the water in our waders and gave us all a penny, then had us make a wish and throw it into the waters like so many guests before us had. It was really sweet. Those nights where you have sweet moments mixed with tons of laughs is what makes this job awesome.
2. Winter Formal
Every DCP has a service celebration. If you go during the fall, you get a Winter Formal at the end of it. I really loved our Winter Formal! 2016 was the year we celebrated 45 years of Magic Kingdom, so we had a Magic Kingdom themed formal. It was a lot of fun! We had rare characters and I got to hang out with my best friends. We did the cupid shuffle together, met some characters together, and then we hilariously recreated what our jobs were like when we closed at the end of the night with angry guests. I remember thinking "man, it's good we're all hanging out tonight because I'm going to miss these people once this program is over." And I was right. And I still miss them.
1. Sprinkling the Pixie Dust for the Very First Time
As soon as I found out I would be an Attractions hostess, I knew I wanted to work at Peter Pan's Flight with all of my heart. It was my favorite attraction, and I wanted to be a CM who got to sprinkle the pixie dust in the worst way.
If you've never been on Peter Pan's Flight before, the lap bars go down automagically. There's CM walking on the belt by the point where the bars go down, and they reach over and use their fingers to "sprinkle pixie dust" over the bar, so it looks like their pixie dust is what's causing the bar to go into place. It's amazing, and it's beautiful, and it's everything I wanted to do.
Sprinkling the pixie dust ended up being the first position I ever did on stage. I spent 5 minutes on the belt, and I remember everything about it so clearly. I remember how easily I was able to get into the hang of it, I remember the look of delight on the face of parents who flew by, and above all, I remember how it felt to be the girl who sprinkled the pixie dust. It was incredible. It felt like all of my dreams came true. It was the picture-perfect way to start my program.
Every now and again, someone will ask me about what it was like to work for Disney. Sometimes, my mind goes right to the bad. But then I take a deep breath and remember what it felt like to sprinkle the pixie dust for the first time.
-Kaitlyn