Once again, I find myself facing a new chapter of my life with the Disney College Program.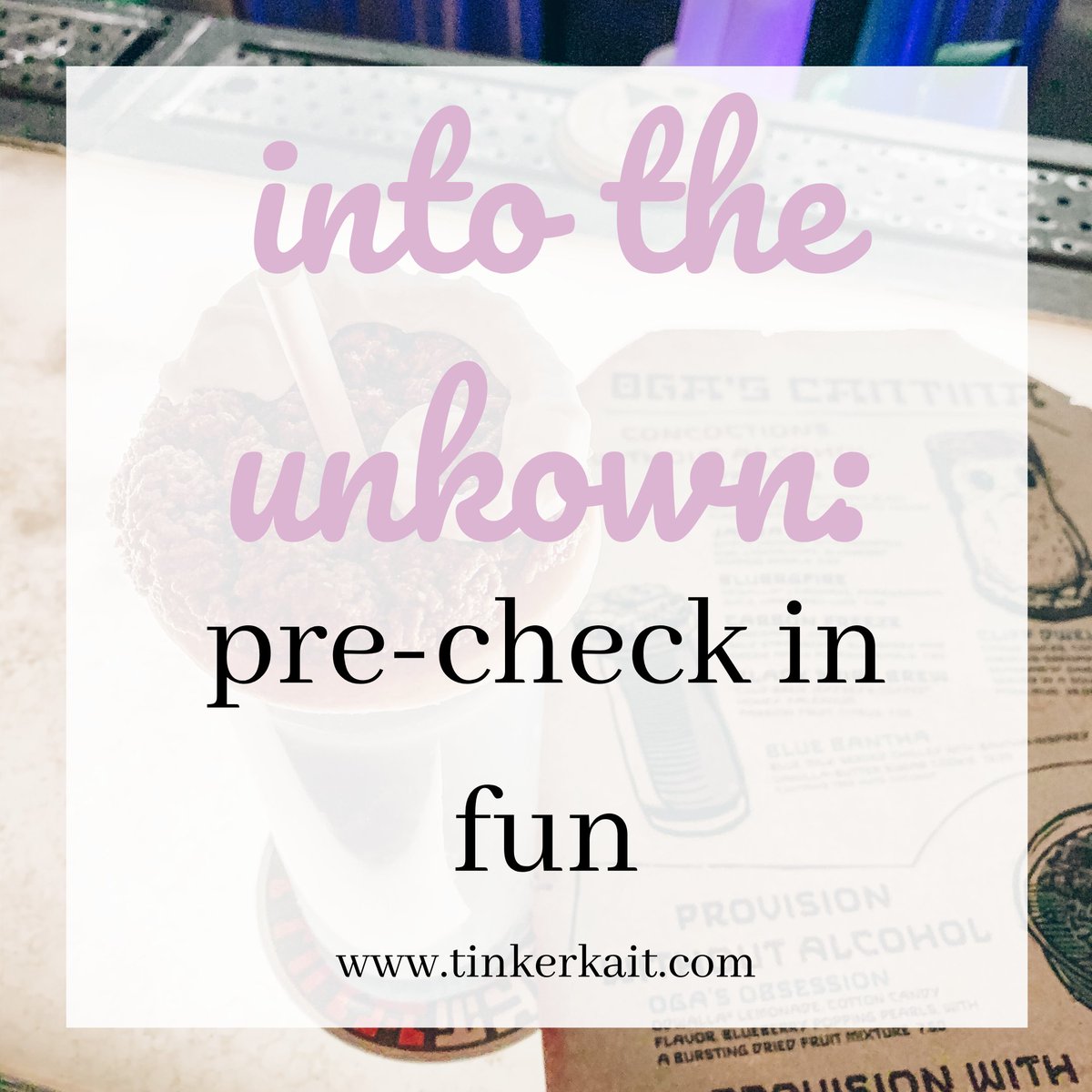 Hello from Disney's All-Star Sports resort! What a fitting place to spend this Super Bowl Sunday. Personally, I'm a big fan of the Puppy Bowl. Please give me a full-time channel of just puppies playing various sports together.
Obviously, there's something else in my life taking precedence over the Puppy Bowl this weekend: I am moving to Walt Disney World!
After a really tearful & difficult goodbye to the family, I got on a flight yesterday afternoon from EWR to MCO with two checked bags, a carry-on, and a personal item. I flew JetBlue for the first time and it was miles better than the previous flights I've ever had, which were all through American. I watched the Lizzie McGuire movie, listened to some of my favorite Disney Park songs, and had some Popcorners. Totally chill, short flight. We ended up in MCO around 4:15 and I found my way down to Magical Express with no hassle at all. I got right on a ME bus and by 5:00, we were departing the airport. This was my first experience with ME and I found it to be super convenient and easy to navigate!
Once I got to All-Star Sports, I gave my carry-on and personal item to Bell Services and got on a bus to Epcot. I got my AP renewed, got my hands on the Festival of the Arts Passholder magnet, had a margarita in Mexico, went on Frozen Ever After, and said hi to a certain Goofball.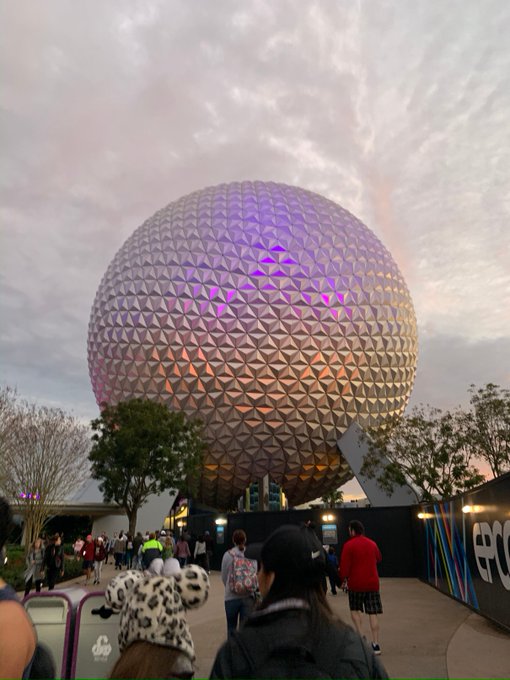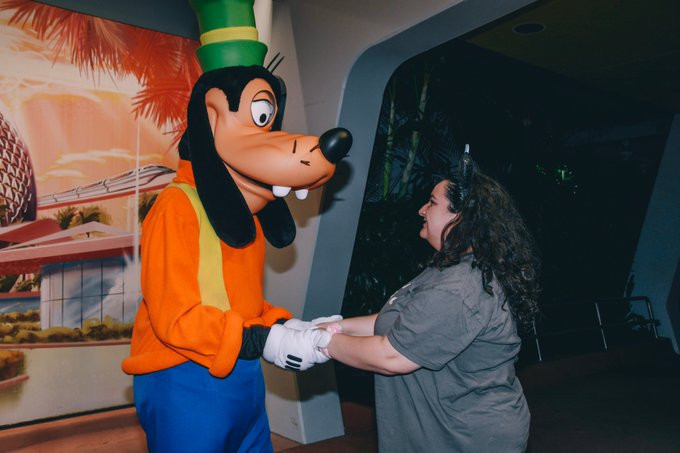 I got back to my hotel closer to 9 and admittedly had a little bit of a rough night. My room assignment never showed up on my MyDisneyExperience app, so I had to head to the check-in desk to find out that my online check-in was "completed" ... but somehow, Disney had never processed it? It was totally fine either way because I manually checked in right there and got my room assignment, but I was a little stressed out because it was already late and this would cause a delay in when I would get my checked luggage.
I got to my room and called Bell Services to get the bags I left with them and confirm that my checked luggage would be on its way shortly. Once my checked luggage arrived, I took a shower, watched Saturday Night Live, and got ready for bed. Admittedly, I was a pretty anxious mess last night, all alone in my room thousands of miles away from my family ready to start a new Disney College Program journey, so I didn't get any sleep.
Originally, my friend Timmy and I were going to rope drop Galaxy's Edge together, but we both had rough evenings so we decided to cancel that and try again another day.
Eventually, I did make it to Hollywood Studios this morning and traveled to Batuu for the very first time. I had a blast on this new and exciting planet! I was the engineer on the Millennium Falcon and I can confirm that Blue Milk is 100% tinkerkait approved. I almost came back to Earth with a Loth-cat. Almost.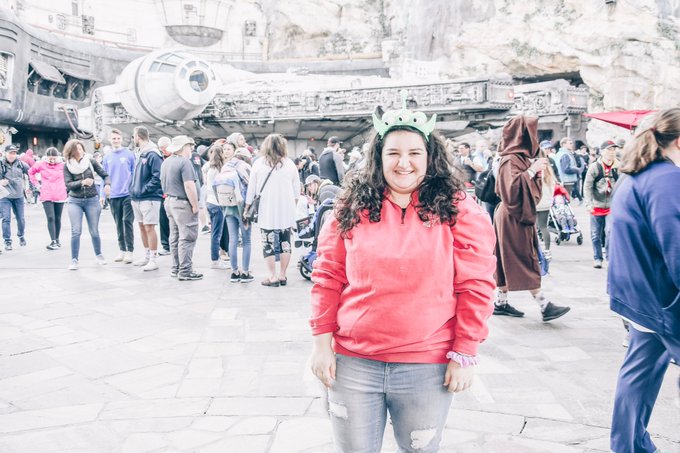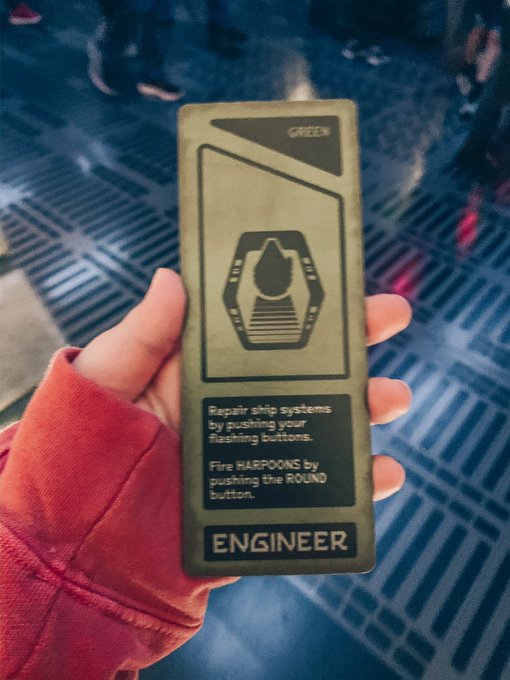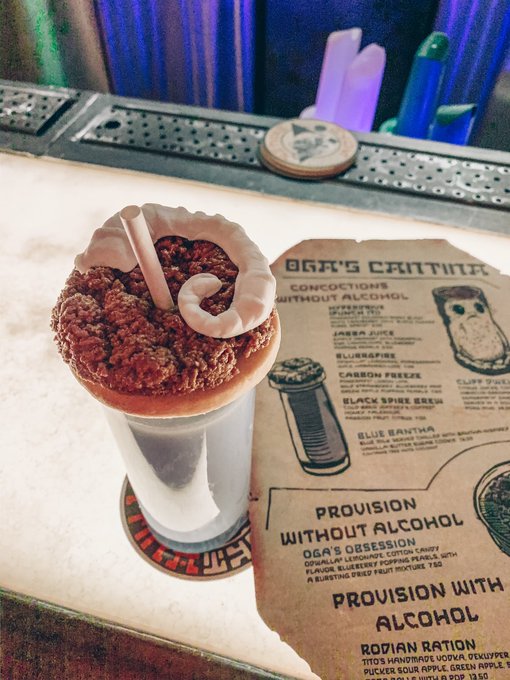 When I came back down to Earth, I spent a little more time at Toy Story Land, grabbed some lunch at the lunchbox, met some friends, went on Swirling Saucers. I had a late afternoon FP+ for Rock'n'Roller Coaster, but the Park was so busy and I was so tired that I decided to go back to my hotel. I bought some Disney-cat printed leggings from the Resort gift shop, took a fat nap, just grabbed some dinner, called my parents, and am now relaxing in my room and watching the Super Bowl. It's really important that I'm well rested for tomorrow, so I won't return to the Parks tonight. Despite having my AP, I may not be back to the Parks for a hot minute while the dust settles on this move.
In summary: The last 30 hours of my life have been crazy. There is a whirlwind of emotions running through my head right now. It's complicated because this place is Home, yet it still manages to overwhelm me in times like this. I know the Parks like the back of my hand, I'm no stranger to this Program, but I still can't help but feel like I'm biting off more than I can chew this time around.
Through it all, I want to thank everyone once again who has supported me while I have expressed feelings of both fear and excitement. My mind is a cocktail of total anxiety and sheer Joy right now, and those of you who are helping me quantify and make sense of everything mean the world to me. I love all of you so much and I hope you feel like I'm taking you along as I complete this Program, because I truly am keeping everyone close to my heart as I embark on this new adventure.
I'll speak to you again once my Program starts!
cheers,
(blogger is being a PITA right now, but imagine the tinkerkait logo here)