your most up-to-date Spring/Spring Advantage 2020 Housing Registration walkthrough from today!
Hey friends! Happy December! Today marks the start of one of my favorite months. I love decorating the Christmas tree, baking gingerbread cookies, and curling up on the couch with a mug full of hot cocoa. This is such a precious time of year.
Today was also the day that DORMS Housing Registration opened up for all of the Spring and Spring Advantage 2020 Arrival Dates.
I am, of course, all registered and I wanted to squeeze a post in about what housing registration entails before the housing window closes on Wednesday so that anyone who is still waiting to register knows what they're getting into. Remember: there's no rush! Apartment matching is
not
done on a first-come, first-serve basis, so as long as you register before Wednesday, December 3 at noon, you'll be good to go.
What is DORMS Housing Registration?
DORMS is the software database that Disney Programs uses to keep track of those living, learning, and earning on the Disney College Program. Even if you are not planning on living in Company-Sponsored Housing, DORMS will be where you go to register for classes and events during your Program.
Housing Registration is the process where incoming DCP participants disclose more information to Disney and rank their preferences for housing, including which apartments they would prefer to live in and if they would prefer to link with a roommate. Of course, Disney does not guarantee a specific apartment or roommates for anyone, but they will do your best to accommodate your preferences, so its best that you register before the window closes.
Is DORMS Housing Registration mandatory? Even if I'm going random with my roommates? Even if I'm opting out of Disney housing?
Yes, yes, and yes. Every single person has to register through DORMS Housing. In addition to ranking your housing preferences and linking a roommate, during this process you will also use this time to:
-disclose whether you'll be utilizing Company sponsored housing or opting out of Company housing
-disclose whether you'll be a full time student or not
-update your emergency contact and personal contact information
-register the vehicle you'll be bringing to the program (if you want to bring a car)
If you're planning on living off-property, it is extremely important that you opt-out of housing during the registration process this week. If you don't opt out of Disney housing before Wednesday, you'll be obligated to live in Disney housing during your Program.
How do I link with my roommate?
For Spring/Spring Advantage 2020, Disney is allowing you to link with one (1) other person who identifies as the same gender and has the same departure date as you. Here's how linking works:
1) Find a roommate
2) Share your roommate numbers, which can be found at the bottom of the DORMS Housing email you should have received today (December 1)
3) Come to a mutual agreement on how you want to rank your housing preferences.
4) Designate someone to be a "leader" of the roommate pair. This leader will register for housing first.
5) The leader registers for housing first. They will input the second roommate's number and rank the housing preferences.
6) The second roommate will then get an email letting them know that they have been asked to link, and then they will confirm the link and complete their own Housing registration.
The DORMS Housing Registration process itself is maybe the easiest thing in the entire world. We got emailed at around 11:40 today that Registration was open, which was a rare 20 minutes earlier than it was scheduled to open.
DORMS Housing Registration Walkthrough
After logging into DORMS and clicking "Housing Registration," here are the steps you will take to register:
Step 1: Personal Information
The first step is super easy. You will update your personal contact information and give DORMS an emergency contact information (I recommend a parent or guardian). This emergency contact does not have to live in the state of FL. You will also answer the following questions:
-Will you opt-out of Company Sponsored Housing?
-Will you require ADA housing?
-Will you require married housing?
-Will you be bringing a vehicle?
-Are you going to be a full-time student during the Program?
If you are going to be a full-time student (not part-time, just full-time), you will be asked to provide a document of proof that certifies your full-time student status with your school. Don't worry if you can't provide it now, you can finish registering update it later!
This link
will tell you more about what types of proof are acceptable.
OPTIONAL STEP: Vehicle Registration
If you said "yes" to bringing a car on your program, you will be asked to provide some really basic information about your car. Make, model, year, color, and license plate information.
Step 2: Housing Code of Conduct & Payroll Form
You will literally just sign off a form that says you won't do anything illegal in Disney Housing, then you will sign off a second form that confirms you understand that Housing rent will be taken right out of your paycheck.
Step 3: Roommate Linking
This is where Disney will ask if you'd like to go random or link with one other person!
If you say you'd like to go random, you will be brought to the next step.
If you're the leader of your roommate group and you say you'd like to pick your roommate, you will enter their roommate number and Disney will verify their name and make you confirm that this is the person you want to room with.
If you are not the leader of your roommate group, you skip this step because you've already confirmed you'll be linking with your roommate.
Step 4: Ranking Your Housing Preferences
You can also go random on your housing preferences, but most people choose to rank their housing preferences whether they'll be linking with someone or not.
This is the most complicated part of the DORMS Registration process. The form will show you a moveable list of all 19 possible apartment choices, and you will be asked to click and drag each apartment choice until everything is ranked from the apartment you want most to the apartment you want least.
These apartment choices are:
Keep in mind that Flamingo Crossings Village is the newest apartment complex and it is not going to be open before the Fall 2020 arrivals. You will see it on the Payroll form that breaks down the price per week of each apartment, but you will not have the option to rank it for Spring 2020.
Step 5: You're done.
See how easy that was?
When you're finished, you will get an email thanking you for completing registration. It will tell you to refer to your arrival itinerary for where you'll be checking in and what time you'll be asked to arrive. This email is somewhat misleading-- you will not get your arrival itinerary until much, much closer to your Program arrival date!
Even though this is a simple process written out, I know that Housing Registration can be really overwhelming for first-timers who want to get everything done right! The comments on this post are open for anyone who needs clarification on anything before they begin the Registration process and I can't wait for Spring 2020.
Enjoy the rest of your Thanksgiving weekend!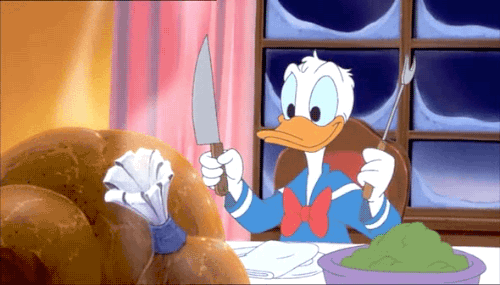 cheers,